Organic Healing Face & Body Mud Masque Powder by Dia Naturals
Organic Healing Face & Body Mud Masque Powder by Dia Naturals
Most mirror returns are for a single reason: "Too Big". 
Dimensions for every product are given - consider carefully to avoid purchasing a mirror that's "too big".  Remember, mirrors in "real life" are much larger than they might appear on the website.
If you are not happy with your perchase Perfect Makeup Mirrors is happy to accept your return according to the following:
A return must be requested within 30 days of the date received.

Returned products must be new, unused and in condition for resale in original intact packaging.

Exceptions:

Custom-made products such as mirrors from Miroir Brot, TV Mirrors, Smart Mirrrors, and Cristal&Bronze products, as well as others.  Custom made products are clearly indicated on the website.  Once production has begun for products in these categories, a refund can no longer be issued.

Hardwired mirrors that have been connected to electrical wiring.

Replacement parts.

Closeout  and "Open Box" products.

Exceptions will of course be made for merchandise found defective or damaged during shipping to you.

RETURNS MUST BE AUTHORIZED:
When you request a return, we will email to you, a FedEx or UPS return shipping label.   Take your carefully re-packaged product to a Staples, Office Max, Office Depot, Walgreens, UPS or FedEx Store, or any authorized drop point.  Insurance is included.  We will deduct our actual discounted net cost of return shipping from the amount that we refund to you. 

Request a return HERE.  
If you choose NOT to use our return shipping label, please advise us at service@perfectmakeupmirrors.com to obtain a Return Authorization (RGA) number.
Returns sent collect or without our label will usually be refused but if a return is accepted without our label, a $20.00 processing fee will be charged.

From Canada:   Contact us at service@perfectmakeupmirrors.com to obtain a Return Authorization (RGA) number and return address.  Be certain the RGA number appears on the outside of the package.  Ship via FedEx or UPS prepaid.
RESTOCKING FEES:   Only one restocking fee is charged for a single product type:
      • Mirrors with magnifications of 15x or greater - $25.
FREE SHIPPING:   Free shipping applies to shipments within the 48 contiguous United States and the District of Columbia.
D
ia Natural's Healing Face & Body Mud Masque Powder is 100% natural and has numerous benefits.  Nourish and heal your skin with it's unique, mineral-rich mask, formulated with pure Indian Fuller's Earth, Aloe Vera, and Honey.  Vitamin-C-rich lemon also help brighten and lighten the skin while rose petals act as a skin toner to help deep cleanse the skin.
Reduces redness and inflammation via its healing properties.
Absorbtion of oil, dirt, sweat, and toxins is accomplished through absorbtion by active minerals, leaving the skin supple, clean, and soft.
Pores are clared, refind and tightened.
Helps to tone up the skin, remove wrinkles, and brighten complexion.
Gets rid of acne scars and blemishes, leaving the skin radiant.
Continues to help fight acne and pimples.
Treats tanning and pigmentation.
Helps in the treatment of sunburn, skin rashes, and infections.
Facilitates blood circulation, yielding glowing, radiant skin.
Hydrates the skin, clears up blackheads and whiteheads, flushing out toxins.
Possesses antiseptic properties.
Exfoliates and nourishes the skin while it cleans.
Antibacterial and anti-funcal properties help disinfect and speed the healing of acne.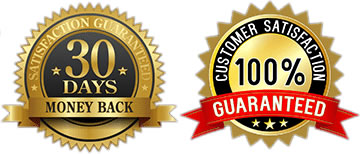 Disclaimer
:
For educational purposes only. This information has not been evaluated by the Food and Drug Administration. This information is not inded to diagnose, treat, cure, or prevent any disease.